Move to MOE Forum 2021 Japanese site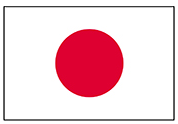 PROGRAM REGISTER
MOE Forum 20

21

 (2 Days with simultaneous interpretation)
MOE Forum 2021 will take place online on September 9th and 10th.
We have hosted MOE Forum every year since 2007 in Tokyo as the Japanese User Group Meeting. Last year, we expanded this event for all MOE users in Asia with simultaneous Japanese-English interpretation service, and over 400 people registered from 11 countries. This year, we invite 6 MOE users from Japan and China as guest speakers. Also, one more special guest from The Cambridge Crystallographic Data Centre will give a talk. In addition, you will get the latest information and topics of MOE and PSILO presented by application scientists from Chemical Computing Group, MOLSIS and our Chinese partner CloudScientific. Each presentation will be given in English, Japanese or Chinese. But simultaneous interpretation service will be available throughout all sessions. So, you can listen to all talks either in English or in Chinese. The schedules and contents are shown in the
PROGRAM
below.
Meeting ID and Password will be sent to participants on September 7th.

In order to listen to simultaneous interpretation audio, it is necessary to access interprefy with Google Chrome or to install interprefy app (free) on your device in advance. You can listen to the main voice from Zoom and listen to the simultaneous interpretation audio from interprefy app. Please download the user manual of interprefy from the links below.
The 'token' for interprefy will be sent to participants on September 7th.

Up to about 4 MB of data traffic per minute will be used to listen to simultaneous interpretation audio.
Schedule and Site
Date and TIme
Site

First day:

September 9th, 2021

13:00-17:15

Second day:

September 10th, 2021

10:00-16:30

Zoom


* Meeting ID and Password will be sent on September 7th.
Registration Fee
Free
PROGRAM
September 9th
Time
Title
Speaker
Language
13:00–13:10
Opening remarks
Junichi Goto,
MOLSIS Inc.
Japanese
13:10–13:30
MOE overview
Kinya Toda,
MOLSIS Inc.
Japanese
13:30–14:00
[Invited talk]
Design of covalent peptide binders toward antibody and its application for development of antibody drug
(Abstract )
Yuji Ito,
Kagoshima University
Japanese
14:00–14:30
[Invited talk]
Drug discovery with MOE: AI and SBDD applications
(Abstract )
Mayumi Endo,
Taisho Pharmaceutical Co., Ltd.
Japanese
14:30–14:50
break
-
14:50–15:20
[Invited talk]
Structural analysis and identification of frequent hitters based on artificial intelligence
(Abstract )
Dongsheng Cao,
Central South University
Chinese
15:20–15:50
A structure-based approach for antibody humanization
(Abstract )
Weiyu Lin,
CloudScientific Co., Ltd.
Chinese
15:50-16:00
break
-
16:00-16:30
Structural databases in drug discovery
(Abstract )
Abhik Mukhopadhyay,
Cambridge Crystallographic Data Centre Inc.
English
16:30–17:00
Introduction to MOE interface to REINVENT
(Abstract )
Yoshirou Kimura,
MOLSIS Inc.
Japanese
17:00–17:15
Q & A
-
September 10th
Time
Title
Speaker
Laguage
10:00–10:40
Modeling PROTAC-mediated targeted protein degradation: case studies and recent developments
(Abstract )
Mike Drummond,
Chemical Computing Group ULC
English
10:40–11:20
Database AutoPH4: pharmacophore analysis of multiple protein structures
(Abstract )
Chris Williams,
Chemical Computing Group ULC
English
11:20–12:00
MOE and PSILO next release overview
Paul Labute,
Chemical Computing Group ULC
English
12:00–13:00
break
-
13:00–14:00
MOE and PSILO demo
Kinya Toda / Kentaro Kamiya,
MOLSIS Inc.
Japanese
14:00–14:30
[Invited talk]
Trials with MOE: various joint researches and idea implementations
(Abstract )
Shinya Nakamura,
Kindai University
Japanese
14:30–15:00
[Invited talk]
Customizing applicability domain of a machine learning model using transfer learning
(Abstract )
Tomohiro Sato,
Yokohama City University
Japanese
15:00–15:15
break
-
15:15–15:45

[Invited talk]


Medicinal chemistry on anti-cancer and anti-virus agents utilizing molecular modeling calculation with MOE
(Abstract )
Hirokazu Tamamura,
Tokyo Medical and Dental University
Japanese
15:45–16:15
[Invited talk]
Toward prediction of molecular properties of bRo5 compounds by multicanonical MD simulations
(Abstract )
Satoshi Ono,
Mitsubishi Tanabe Pharma Corporation
Japanese
16:15–16:30
Closing
–
This forum was a great success.
Thank you very much for your participation.
Contact us

MOLSIS Inc.
Telephone: +81-3-3553-8030
E-mail: