MOE Forum 2022
>>MOE Forum 2022 Japanese Page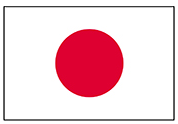 We are pleased to announce that "MOE Forum 2022" will take place on October 13-14 in an online format. This 2 days event is consisting of scientific presentations by developers of MOE, and leading scientists from industries, governments, and academics in the fields of in silico drug design and life science.
MOE is an integrated computer-aided molecular design platform. MOE equipped with various applications, superior in processing huge data, and providing customizability, is widely used by computational chemists and experimental scientists.
We look forward to welcoming users as well as non-users in the fields of computational chemistry, experimental chemistry, life science, and drug design to the Forum!
* For more information about MOE, please visit: Chemical Computing Group website
Dates
Thursday, October 13, and Friday, October 14, 2022
Participation fee
Free of charge
Program
The program will be updated as soon as it is finalized.